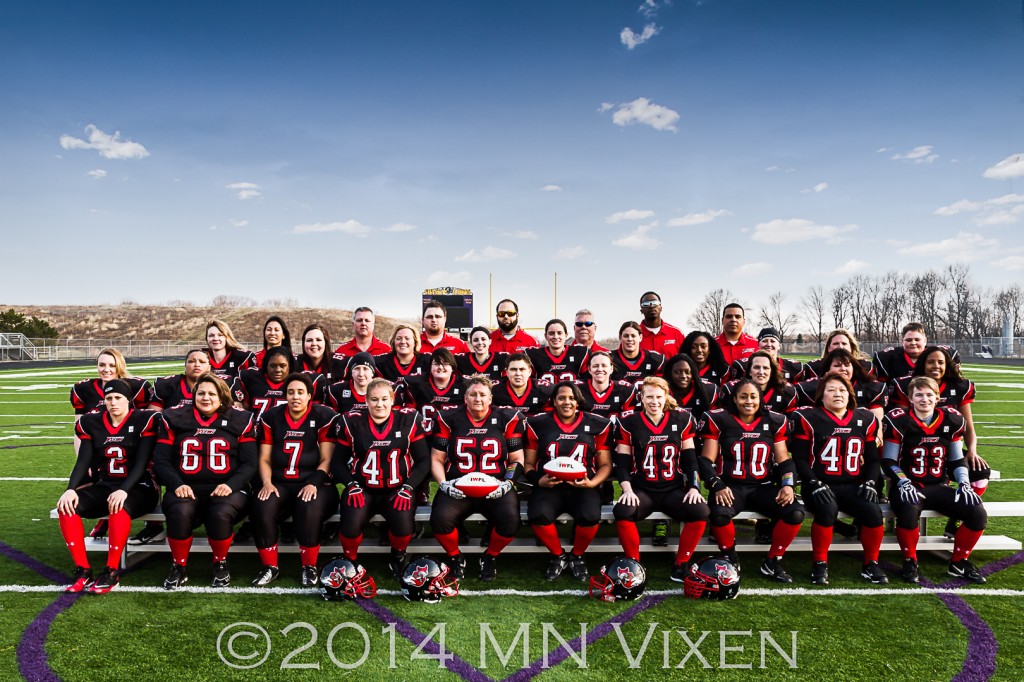 2015 Tryouts and Combine!
See if you have what it takes to be a Vixen!
See if you have what it takes to be a Vixen!!
The Minnesota Vixen are the longest continuously operating women's tackle football team in the nation. We are currently looking for women of all shapes and sizes for the 2015 season. Women ages 18 and over with any or no football experience are encourage to tryout for the team.
The MN Vixen are going to the Legacy Bowl!
The Minnesota Vixen are honored to be chosen to play in the first ever Legacy Bowl on Friday, July 25 in Rock Hill, SC!
But these dedicated women who make up the Vixen need your help!
The host of the Legacy Bowl, the Women's Football Foundation, invited the MN Vixen to play in the first ever Legacy Bowl not only because of their winning performance on the field but for their off the field presence as well. For 15 years the women of the Vixen have been trailblazers in the sport and are well known for their integrity and dedication in the women's tackle football community.
Now the team needs to raise funds in order to travel to Rock Hill, South Carolina to continue the tradition. Every dollar really does make a difference, so please donate and help your MN Vixen bring home the Inaugural Legacy Bowl Championship!!
On behalf of all the MN Vixen players and staff, a big thank you!
Former Super Bowl Champ to sign autographs and conduct coin toss at 5/24/14 Vixen game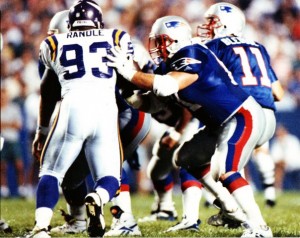 Former Super Bowl Champ, Bob Kratch, will be at the Minnesota Vixen's 2nd home game of the 2014 season (their 16th season overall) on Sat, May 24 @ 7pm. Bob was a member of the New York Giants team that won Super Bowl XXV in Jan of 1991. He played 5 season with the New York Giants ('89-'93) and 3 with the New England Patriots ('94-'96). Some of his coaches included Bill Belichick, Fed Hoaglin, and Bill Parcells.
MN Vixen on Air with Mike Max (830 WCCO) on 5/16/14 [Updated with audio]
Members of your Minnesota Vixen Women's Football team will be on Sports To The Max with Mike Max on 830 WCCO News Radio this coming Friday, May 16, 2014 @ 8pm.
Tune in to listen to:
Cynthia "Red" Bryant #96 (16 yr vet & team captain, DL & OL)
Jessica Giesemann #41 (3rd season, LB)
Julia Burkstaller #35 (rookie, WR & DB)
Emilie Sundberg (retired player and Assistant Head Coach)
We'll talk about our storied history, our current 16th season, and the future of the Minnesota Vixen, the longest continuously operating women's football team in the Nation. We'll let you know where you can see us (both on and off the field), and how you can get involved and become part of the Vixen family (again both on and off the field).
[Updated 5/27]
Listen to the whole interview here
Vixen Home Opener (5/10/14) coin toss by Natalie Darwitz, former Women's National Hockey Captain
The Minnesota Vixen are honored to have Natalie Darwitz, former USA Olympic women's hockey team Captain at the Vixen home opener on Sat., May 10 @ 7pm at Farmington High School. As her career can reflect, she embodies everything the Vixen wish to accomplish this season as a team. Darwitz is a three- time Olympic medalist and a three-time World Champion for women's hockey.
Natalie Darwitz is a 2002 graduate from Eagan High School, and at the age of 15 she was the youngest player ever named to the US National Team. She went on to play hockey for the University of Minnesota, where her talent continued to shine. With the team, she won back-to-back National …